Yes, They Think We Are Great!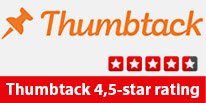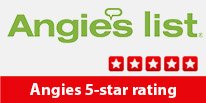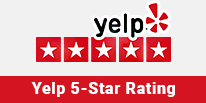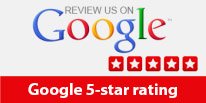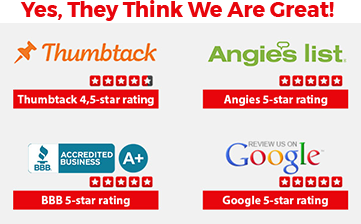 JennAir Appliance Repair Houston
Are your JennAir appliances giving you trouble? Don't fret! At Goodness Appliance Repairs LLC, we specialize in top-quality JennAir appliance repair services in Houston and the surrounding areas. Our team of skilled technicians is here to ensure your JennAir appliances are in perfect working condition.
Why Choose Us for JennAir Appliance Repair?
Expert Professionals: Our JennAir appliance repair pros are highly experienced and have in-depth knowledge of JennAir appliances. They are well-equipped to handle any repair job with efficiency and precision.
Authorized Repair Service: We are an authorized JennAir appliance repair service, meaning our repairs comply with manufacturer guidelines and preserve your warranties.
Prompt Service: We understand the inconvenience of malfunctioning appliances. Our team prioritizes prompt service to minimize any disruption to your daily routine.
Comprehensive Repairs: Whether it's a JennAir stove, dishwasher, washer, refrigerator, dryer, or range, our technicians have the expertise to address any issue. We offer comprehensive repairs to restore optimal functionality to your JennAir appliances.
Conveniently Located: If you're searching for "JennAir appliance repair near me" in Houston, you've come to the right place. We are conveniently located and ready to serve you with our reliable and efficient services.
The Most Common Problems with JennAir Appliances
JennAir appliances are known for their quality, but occasional issues can arise. Here are some of the most common problems you may encounter:
1. JennAir Stove Not Heating Properly
If your JennAir stove is not heating up properly, it could be due to a malfunctioning heating element, a faulty burner, or an issue with the temperature control. Our technicians will diagnose the problem and provide the necessary repairs to restore proper heat distribution and functionality to your stove.
2. JennAir Dishwasher Not Cleaning Effectively
If your JennAir dishwasher is not cleaning your dishes thoroughly or leaving residue behind, it may indicate clogged spray arms, a malfunctioning pump, or a faulty detergent dispenser. Our skilled technicians will inspect and address these issues to ensure your dishwasher provides spotless results.
3. JennAir Refrigerator Not Cooling
If your JennAir refrigerator is not cooling properly, it can jeopardize the freshness of your food. This problem could be caused by a faulty compressor, a malfunctioning thermostat, or a blocked condenser coil. Our experts will diagnose the issue and provide the necessary repairs to restore optimal cooling performance to your refrigerator.
Examples of Our JennAir Appliance Repair Services
Let's delve into some examples of the JennAir appliance repair services we offer:
1. JennAir Dryer Repair
If your JennAir dryer is not drying your clothes efficiently or experiencing issues like overheating or a drum that won't turn, our expert technicians are here to help. We'll inspect the heating element, thermostat, and other components to identify the problem and provide effective repairs, ensuring your dryer operates efficiently.
2. JennAir Range Repair
If your JennAir range is encountering issues such as uneven heating, malfunctioning burners, or a non-responsive control panel, our technicians have you covered. We'll diagnose the root cause and provide the necessary repairs to restore optimal functionality to your range, allowing you to cook your favorite meals with ease and precision.
Contact Us for the Best JennAir Appliance Repair in Houston
If you're in need of reliable JennAir appliance repair services in Houston, look no further than Goodness Appliance Repairs LLC. Our dedicated team of technicians is committed to delivering exceptional service and ensuring your JennAir appliances are working at their best.
To schedule a repair service or inquire about our offerings, simply give us a call or fill out the contact form on our website. We understand the importance of having fully functional appliances in your home, and we're here to provide efficient and reliable solutions.
Trust the expertise of Goodness Appliance Repairs LLC for your JennAir appliance repair needs. We take pride in delivering the highest quality service, ensuring customer satisfaction, and getting your JennAir appliances running smoothly again. Contact us today and experience the difference!