Yes, They Think We Are Great!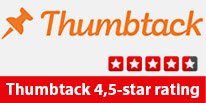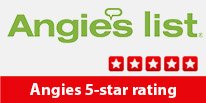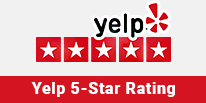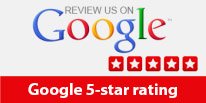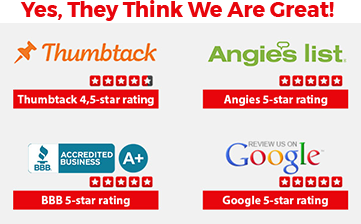 Sears Appliance Repair Houston
Are your Sears appliances giving you trouble? Look no further! Goodness Appliance Repairs LLC is here to provide top-quality Sears appliance repair in Houston. Our team of skilled technicians is equipped to handle all your Sears appliance repair needs, ensuring your appliances are back up and running smoothly.
Why Choose Goodness Appliance Repairs LLC?
Expertise: Our technicians have extensive experience and knowledge in Sears appliance repair. We are well-versed in repairing Sears stoves, dishwashers, washers, refrigerators, dryers, and ranges.
Authorized Repair Service: As an authorized repair service provider, we have access to genuine Sears parts and follow manufacturer guidelines for repairs. You can trust us to provide high-quality service while maintaining your appliance's warranty.
Convenience: We understand the inconvenience of a malfunctioning appliance. That's why we offer convenient Sears appliance repair service near you. Simply give us a call or contact us through our website to schedule an appointment that suits your schedule.
Skilled Technicians: Our technicians are highly skilled and trained to diagnose and fix a wide range of Sears appliance issues. They stay up-to-date with the latest repair techniques to provide efficient and reliable service.
Common Sears Appliance Problems
Here are some of the most common problems you may encounter with your Sears appliances:
1. Sears Stove Repair
Issue: Your Sears stove burners are not igniting or heating properly.
Potential Causes:
Defective ignition switch
Faulty heating elements
Malfunctioning control panel
Example: You try to cook a meal on your Sears stove, but the burners fail to ignite or provide consistent heat. Don't let this inconvenience hamper your culinary endeavors! Our skilled Sears stove repairman can quickly diagnose the issue and provide the necessary repairs, ensuring your stove works perfectly for your cooking needs.
2. Sears Dishwasher Repair
Issue: Your Sears dishwasher is not cleaning dishes effectively or not starting at all.
Potential Causes:
Clogged spray arms or filters
Malfunctioning water inlet valve
Defective motor or pump
Example: You load your Sears dishwasher with dirty dishes, but they come out with residue and food particles still stuck on them. Alternatively, the dishwasher may not start its cleaning cycle at all. Our Sears dishwasher repair service can address these issues, ensuring your dishes come out sparkling clean.
3. Sears Washer Repair
Issue: Your Sears washer is not spinning, draining, or completing cycles properly.
Potential Causes:
Broken drive belt or motor coupling
Clogged drain pump or filter
Malfunctioning control board
Example: Your Sears washer fails to spin or drain the water, leaving your clothes soaking wet. It may also have trouble completing cycles, leaving you with unfinished laundry. Our skilled technicians can diagnose and repair your Sears washer efficiently, ensuring your laundry routine runs smoothly again.
Trust Goodness Appliance Repairs LLC for Reliable Sears Appliance Repair 4. Sears Refrigerator Repair
Issue: Your Sears refrigerator is not cooling properly, leading to spoiled food and potential waste.
Potential Causes:
Malfunctioning thermostat
Clogged condenser coils
Defective compressor
Example: You open your Sears refrigerator and notice that the temperature inside is warmer than it should be. Your food is at risk of spoilage, causing frustration and potential waste. Our experienced technicians can diagnose the issue and provide efficient Sears refrigerator repair, ensuring your food stays fresh and your refrigerator functions optimally.
5. Sears Dryer Repair
Issue: Your Sears dryer is not drying clothes effectively or producing heat.
Potential Causes:
Failed heating element
Malfunctioning thermostat
Clogged dryer vent
Example: You load your wet laundry into the Sears dryer, expecting it to come out dry and ready to wear. However, the dryer fails to produce heat, leaving your clothes damp and unusable. Our skilled repairman can diagnose and resolve the issue, providing reliable Sears dryer repair so you can have dry and fresh laundry.
Choose Goodness Appliance Repairs LLC for Exceptional Service
When it comes to Sears appliance repair in Houston, trust the experts at Goodness Appliance Repairs LLC. Our commitment to customer satisfaction and our dedication to providing reliable repairs set us apart. Don't let a malfunctioning Sears appliance disrupt your daily routine. Contact us today to schedule a repair appointment and experience the best Sears appliance repair service in Houston!